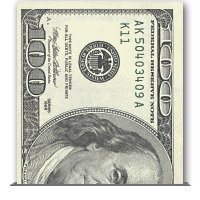 Here is a rare opportunity to watch the progress of the sale of a truly PREMIUM domain name.
Win $100 if you have the closest guess (without going over) as to what this domain name will sell for at end of auction!
If nothing else, you'll get a glimpse into the real-time selling of an ultra-premium domain name.
My friend Ron Davies is the owner of Beef.ca (.ca is a Canadian domain) and he has listed it on Flippa.com.
This domain is worth tens of thousands, and if the right people find it, I would not be surprised if it goes into six figures.
The auction started with just a $1 reserve, and as of this writing, is up to $655 with 32 bids, and there are 27 days left to the auction.
It's not often that we get to watch such a huge sale in the making!
Here is the Flippa listing.
CONTEST!
I thought it would be FUN to give my readers a chance to have a little contest.
Can YOU guess the final selling price of this domain? If you guess a price that is the closest to the actual winning selling price at the end of this auction, without going OVER the final price, you'll win $100!
I convinced Ron to pay $100 to whoever, among my readers, would have the winning guess.
RULES:
1) You MUST post your guess in a comment below.
2) You must enter your guess by September 20, midnight, EST.
3) The winning guess must be the closest to the actual selling price of this domain name without going over that price.
4) You may guess as often as you'd like, but ONLY your very last guess will count.
5) In the event of a tie, the FIRST one to guess the price based on the comment time stamp will be the winner.
6) The $100 prize will be paid via PayPal, by Ron Davies the owner of the domain name.
7) I reserve the right to eliminate any participant in this contest, for any reason I deem fit and necessary.
8) I reserve the right to END this contest if I feel it is necessary due to unforeseen circumstances, without a prize being given.
9) I reserve the right to amend these rules as I deem fit and necessary. Remember, this is all in good fun.
10) No purchase or bid necessary.
So what say you? How much do YOU think BEEF.CA will sell for?
(Please do not use this to post any links that are not directly related to this topic).