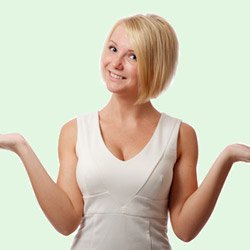 This is one of the dilemmas many people face when trying to decide what type of domain name would be best for their website.
A brandable domain has a very specific purpose, and a keyword-rich domain generally has a very different purpose. What's the difference?
A brandable domain (like 'google', 'twitter', 'blingomatic', etc.) is absolutely great to build a business upon. Brandables are for long term. However, it takes many months or years along with massive promotional budgets to make that brand known to the public. Nobody knows what the domain means until you are able to permeate their consciousness. That can take a very long time, depending on how large of an audience you're trying to reach. Once it's established though, it's an amazing asset.
A keyword-rich domain on the other hand has many very compelling attributes.
1) Instant recognition (it's crystal clear what you'd expect to find at a site using the domain ClassicPearlEarrings.com). Unlike a brandable domain, no budget or promotion needed to get people to know what the site is about. Before massive budgets were invested in branding Google.com or Twitter.com, nobody could have known what the sites were about.
2) Click-through rates on a keyword domain, more often than not, far exceed CTR of other types of domains. When someone searches for "classic pearl earrings" and they see a listing or ad with the domain ClassicPearlEarrings.com, they're more likely to visit that site rather than other listings that aren't keyword specific.
3) A keyword domain is a great tool to attract new business. It is smart to use many keyword-rich domains to point back to your main money site. For example, CloudComputing.com (a keyword domain) is used by Dell.com to capture traffic and redirect to their main website at Dell.com (a brandable domain).
As for .COM vs .NET or .ORG, that's a whole different discussion (read). As far as Search Engine Optimization goes, virtually any TLD will rank as easily as another based on the website *content*. The domain name itself has very little influence on SEO.
The bottom line is, it's often best to build your long term business website on a domain that is brandable. That doesn't mean you shouldn't use a keyword-rich domain for your main website, but keyword-rich domains are best used for capturing the attention of people searching for those keywords, and funnel them back to your main money site. The use of keyword-rich domain names can often get you more than one position on the first page of Google, giving the searcher more opportunity to eventually land on your website.