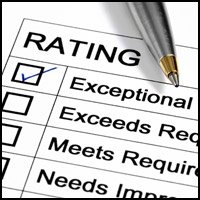 I'm often asked whether or not an "appraisal" should be obtained to determine the value of a domain name. There are automated appraisal websites, and there are 'human' appraisals. Both are more often than not a complete waste of energy and time, simply because every single domain name is a unique item, and its value can only be determined by a potential buyer. Different buyers have different needs, different circumstances, different budgets.
That being said, there are times when it's helpful to use an automated appraisal service to get a 'feel' for what the market may bear. However, I caution you to take that information with a grain of salt. MOST of the domains I have sold for thousands each were "appraised" at a fraction of the price.
Here is a great article showing actual data and comparisons…
Do automated appraisals work?
Sometimes, but there are notable limits.
It's one of the great debates in the domain name industry: do automated domain name appraisals work? Are any domain appraisals (even from humans) accurate?
I thought about this again today as I put together the end user sales report. People usually comment that certain domains were priced really low.
So I decided to run a non-scientific sample… (see full story)