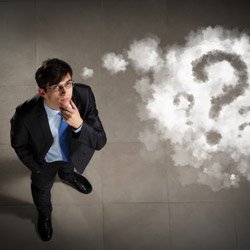 Today I want to address a question that I receive fairly often regarding listing domains for sale at the major online marketplaces like Sedo.com or Afternic.com.
QUESTION: I have a question about listing domains at Sedo.com. Do you set a "buy now" price or do you use the "make offer" option? I just added about a dozen domains over there earlier and went with "make offer". I didn't want to set a lower price on the off chance someone was willing to pay more. I like to leave the door open for negotiating. Would you mind sharing your thoughts?
ANSWER: Listing your domains at Sedo or similar domain marketplaces is a passive way to sell domains. You depend on potential buyers to spot your domain among the millions listed.
If your goal is to sell your domain as quickly as possible, set a realistic "buy now" price. Domains listed with a realistic buy now price attract much more attention and sales activity than the "make offer" domains. This strategy is best for most domains, typically in the sub $1,000 range, or any domain you want to flip as quickly as possible.
On the other hand, if you have what you believe to be a premium domain that you feel is worth many thousands and you're not in a hurry to sell, you'll be wise to use the 'make offer' strategy. It's worth waiting a lot longer for the right buyer to make the right offer.
Also remember, when somebody makes an offer, it is never their best offer. They have a higher price in mind and expect you to counter-offer.
The bottom line is domains listed in marketplaces with a realistic "buy now" price far outsell the domains with a blank "make offer" option. The domains that are most important to you or that are perceived as being much more valuable are best offered using the "make offer" approach as it gives you the chance to negotiate or reject the offer.